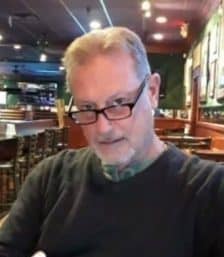 Welcome to my website Pool Coach TV which is designed to help all of the players who want to improve their game and play like a pro.
My name is Robert Noon and I have been playing cue sports since I was 16 years old.
I started out playing snooker in Leicester England at a snooker club called Osbornes on Cank Street. It had around 20 full-sized (6 ft x 12 ft) snooker tables which were fully booked every night of the week for the next year.
On Saturday mornings they opened at 9 am. Saturday was the only day that was first come first served and there was usually a large line of eager players waiting to get in. So if you were late you might have to wait several hours to get a table.
I was totally fascinated by the game, the ball movements, the angles, the colors and the great players that often came into Osbornes. Even if I couldn't get a game I could watch and learn and listen to the great stories. I was always excited to be there and be a part of the club.
I used to spend hours watching a young Willie Thorne play on table 14. He had been the English Junior Snooker and Billiards champion and had just turned professional. Watching him knock in century after century was a great plus for my early learning.
The hall was full of great players doing exhibitions and challenge matches on a regular basis. John Virgo, Rex Williams, Ray Reardon I remember for sure but there were many others also. The hall was also home to many gamblers and top amateurs there was an obvious pecking order and you definitely needed to know your limitations.
Nothing meant more to me at the time than snooker and snooker related activities. There was a tremendous, burning desire to play at all times and a feeling of missing out and misery when I was away from the balls.
Everything took a lonely second place to this new exciting discovery.
Portsmouth.
Navy times
Nottingham.
My coach at the time picked out a few problems that I was having with my game.
Leicester.
Back home to changes.
Florida.
Lakeland
On this site you will find a number of practice drills that were taught to me by my coach back in the day when I used to play snooker in Leicester in the UK.
It makes no difference If you have just started playing pool or if you are involved In the APA leagues and beyond. I have something for everybody on this site.